Most players need sticks or blades on the left. It is quite easy to determine the side needed on a stick. Just imagine that you are playing a slap shot. The hand that is further down on the stick indicates which side of the stick you need. It doesn't matter if you are right-handed or left-handed.
Choice of side:
left = left hand at the bottom of the bat for a hitting shot
right = right hand for a strike shot at the bottom of the racket
With bladed you also need a shaft. However, you can always change the blade if it breaks. The blades are heated with a hot glue gun.
Correct flex selection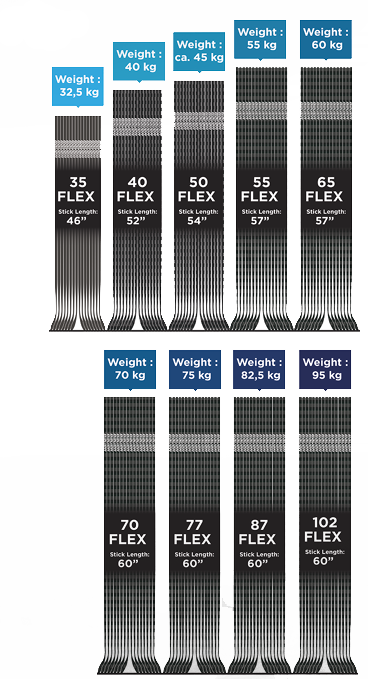 The bends of Bauer

Bends from CCM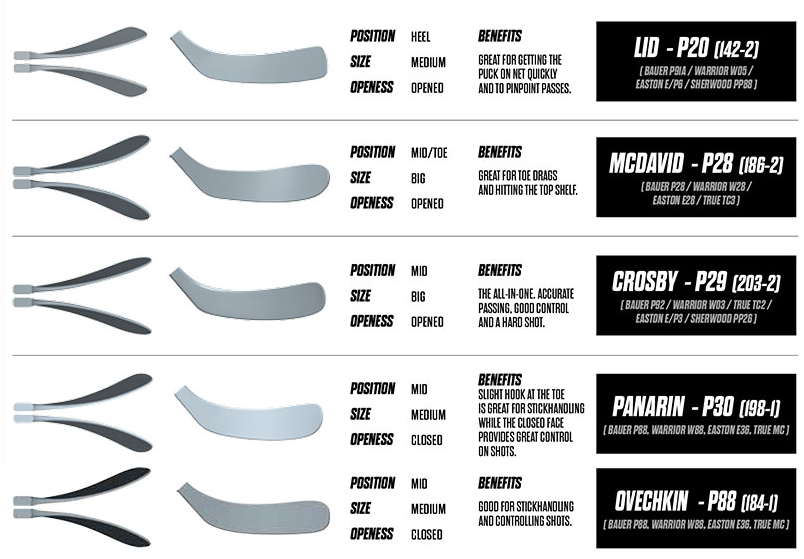 Bends from Warrior